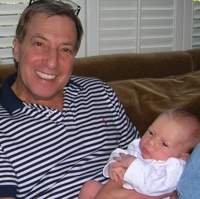 After my fight with Cancer I had promised my Oncologist that if I made it through that I would make a difference in the lives of people that were less fortunate. Thus the United Cancer Foundation was created! The story about how we are going to help is below: The United Cancer Foundation will be offering "Health & Hope" to those in need! We will be saving lives by offering FREE HEALTH CARE!
We will be providing the following medical assistance for 2000-3000 patients per weekend event for FREE: Cancer Screenings, Dental: (cleanings, fillings and extractions), Vision: (complete eye exams, prescription glasses made on site) Medical: (specialist exams and consults, podiatry, diabetes screening and education, skin care, skin rashes and screening for skin cancer) Women's health: (mammograms, pap smears and breast exams) Men's health: PSA testing.
Follow-up care will be a major component of this event. This will all done by volunteer Doctors. This event will benefit, Children, Women, Men, Minorities and the Disabled. We will be offering "Hope" by making follow-up care and "Health" education a major component of this event!
Initially, the "HEALTH & HOPE" healthcare project started with 8 groups such as The Florida Department of Health(PBCHD), United Way of Palm Beach County, Susan G. Komen for the Cure South Florida, The Health District of Palm Beach County, the American Cancer Society and Remote Area Medical of Knoxville TN. We now have 25+ community non profit organizations that are ready to help the uninsured! There has never been an event in Florida where this many community based organizations have come together to help 2,000- 3,000 families in one weekend event. These events are so popular that people line up a day in advance to be seen. There is no other event like this being held in Florida!
Our main focus is getting FREE Cancer Screenings and HEALTH CARE to individuals who are in need of immediate medical assistance. At the end of the day, all those involved will be proud to have been a part of this event that helped so many people in need of immediate healthcare! In 2010 we plan to start offering these weekends across the State utilizing an all volunteer group consisting of, cancer survivors, churches and local volunteers. With the purchase of the medical equipment we expect to see up to 50,000 uninsured people each year in Florida at no cost to the patient, with an all volunteer staff!
Steven Kaplan Founder/UCF
www.unitedcancerfoundation.org